Nostalgic Novelty Sodas, Root Beer More
New Year..New STUFF!
We are proud to announce that we now carry over 50 different regional and novelty sodas.  From 14 different Root Beers to Sasparilla and an Italian lemon mint soda, we have something your bound to enjoy.
Along with the traditional old time cream sodas and such we have some interesting new items that might just give you a chuckle or two.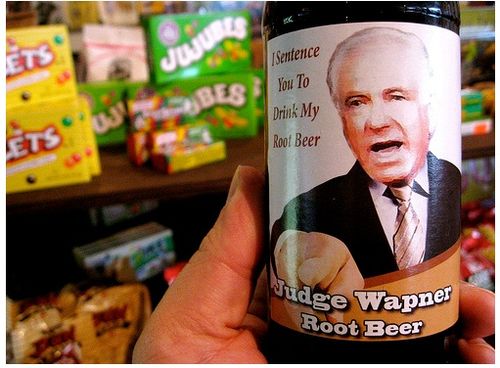 Judge Wapner Root Beer
Leninade Soviet Style Soda
Thats right, Judge Wapner Root Beer.  Surprisingly good tasting, so I don't really mind being sentenced to drink it.
One more soda with great tag line... Leninade....Its A Taste Worth Standing In Line For.  Made with pure cane sugar its a citrus, berry soda.
Finally, we have Black Lemonade Scary Soda.   This is an interesting one.  Its color is a really dark bluish black and its flavor is super tart.  An interesting flavor that is really memorable.  Oh yea, it has a cool label too.
Black Lemonade - Scary Soda

These are just a sampling of what we have in store now.  Stop by when your thirsty!

Stay Sweet!